Meramec river floods on the way...
As promised, I'm posting some pictures I took 2 weeks ago in and around Minnie Ha Ha state park near my house. I love taking pictures of snow on clear days. Anyway...the tremendous amount of rain that has come through over the past couple of days has forecasters predicting that the Meramec River will crest in Valley Park at around 36 feet -- about 15 feet over flood stage and within about 6 feet of the record floods of December 1982.
Our kids love playing at Minnie Ha Ha -- it's a very new park (~ 3 years old?) and has a lot of new jungle gym equipment. I've done some engagement photos down in that area (esp. on the old Gravois Road bridge which was closed last August after the I-35 bridge collapse in Minneapolis, but remains open to pedestrian traffic...which means it's one of the sets of my outdoor Fenton studio...he-he-he). I'm just sitting here in awe of the contrast in imagery -- 2 weeks ago, beautiful snow...while within the next 24-48 hours Minnie Ha Ha will be covered by 5 to 10 feet of water in most places.
So, here are the pictures of the early March snowfall...the area will look radically different very soon...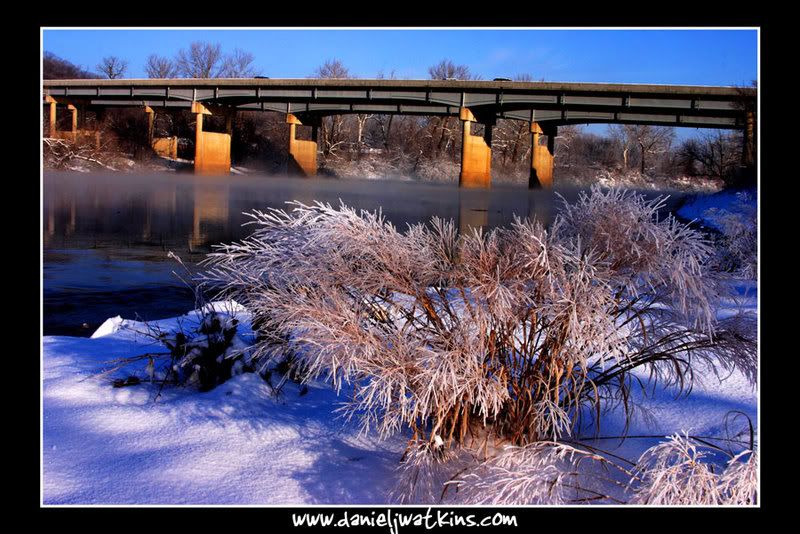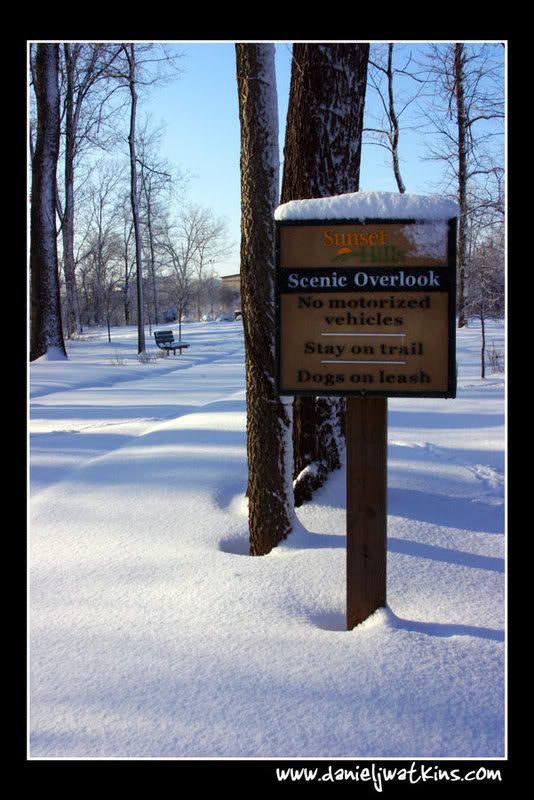 The shot below is pretty neat -- wet leaves froze and then blew away, leaving this pattern in the concrete under a picnic shelter (hence, no snow)...
I've walked this trail many, many times...before work, after work, during work (okay...lunch time)...
This little shrub already looks to be flooded...by snow. It'll be deep under water in a matter of hours.
Below is the Old Gravois Road bridge -- a hiker and biker bridge now. Obviously I was not the first one to the bridge that morning...oh well, the existing foot prints show depth. And, like the true experiential nature dork that I am...I took care only to walk in the existing foot-prints. LOL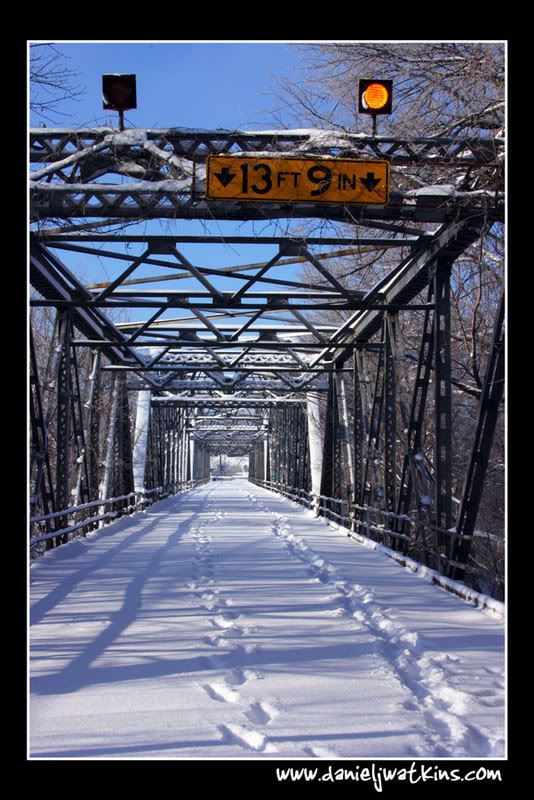 The shelter you see in the middle of the picture below...will likely have flood water up to its' roof by Friday morning...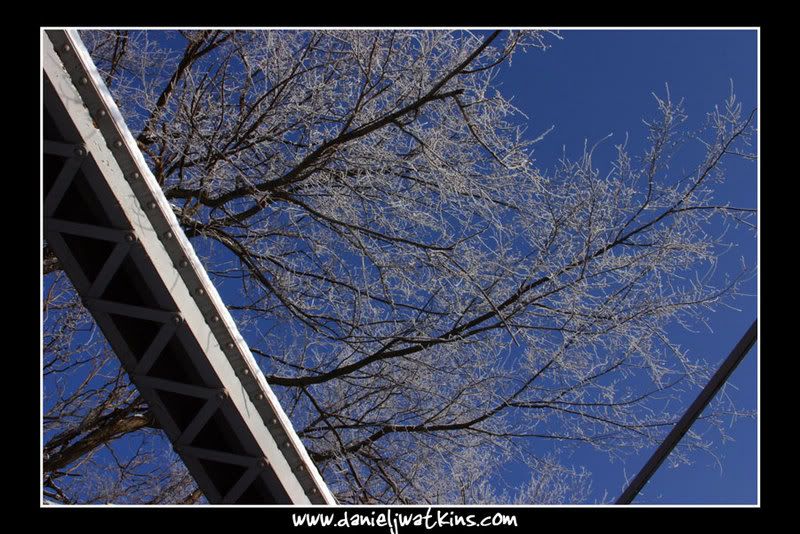 Not deep snow drifts (below), still...I had to get down for a low angle shot...
Below -- I've driven away from Minnie Ha Ha and past Sunset Lakes golf course for some drive-by shooting. This golf course will be mostly flooded by Thursday evening...
I guess you could say I'm a flood junkie. You kind have to be when you live in St. Louis -- where two of the largest rivers in the United States come together. Floods -- Nature's reminder who's the boss.
Labels: random stuff