Kansas City trip for Father's Day...
Maria drove (on the way to KC) while I worked on my laptop in the middle seat -- couldn't resist the opportunity to take a break and take some pictures. We've been trying to get this shot (most trucks don't have this kind of reflective wheel cap) -- it's a reflection of our van in the wheels of a truck moving down the highway. Maria was driving so we were probably doing at least 80 when this shot was taken...
While in KC, Dominic got to ride his Uncle Larry's old bike -- a true classic with banana seat and upright handlebars...
Katia -- with pneumonia!
Dominic is a chip off the old block -- he loves taking pictures. This is a shot he took of his own reflection (shooting a picture) on his bike helmet. I can't wait for "Watkins and Son Photography"...
Cool detail shot of the head tube on the old retro bike.
Dominic shot this one of the handle bars and single-clamp gooseneck. No...I didn't set-up the shot for him! (And yes...my years as a bike mechanic / BMX geek will never fade from memory...)
Another Dominic shot...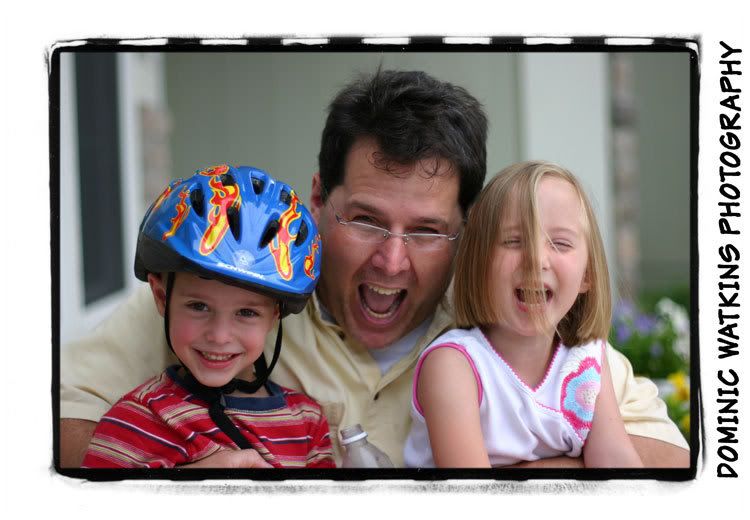 Check out those ominous looking clouds -- we were in Kansas, afterall...
And with the right white balance...they don't look as wicked.
Labels: family, road trips